Power Curve Technologies is a valued partner with every client and our testimonials prove it.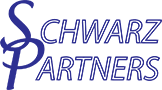 "The Predictive Analysis program from Power Curve is part of the Schwarz Partners core business plan. You will find Power Curve in every Schwarz facility and the results speak for themselves. They provide an unmatched level of service and the accuracy we depend on."

"This is an incredible program with unbeatable accuracy. No other analysis program provides the value and service like Power Curve. I had found Power Curve as a general manager for another company and have carried them with me on a corporate level ever since. This is more than a Predictive Analysis program. This is a culture change in the way business is run."

"I have used Power Curve for over 20 years and would not run a high performance maintenance department without the service they provide. There is no other program like it anywhere. These guys are the best in the business and I highly recommend using them in every plant."
"Absolutely the best service I have. Power Curve gives me real-time machinery diagnostics with cutting edge technologies not available anywhere else. I can't imagine running a plant PM/Predictive Maintenance program without them. I have used other services in the past but never again. There is no comparison to the quality and service I get from Power Curve."

"I have been in maintenance and engineering for over 30 years and have never seen anything like the program provided by Power Curve Technologies. With this service my machine reliability and performance have drastically improved, waste has dramatically dropped and I can actually plan my major maintenance without worrying about sudden failures. I can't say thank you enough."
"I have worked for several companies and have heard lots of claims by other Predictive Analysis companies. When I was first exposed to what Power Curve does I was shocked. I have never seen any other Predictive program like this. This has been a game-changer for the way I run a maintenance department."